Addressing ethnic minority under representation
We are building an inclusive culture where everyone is valued for who they are and what they bring. We have brought together our diversity and inclusion priorities in a refreshed framework to bring simplicity and consolidate what is most important for us to achieve our purpose. Our framework helps us focus on being a place where all diverse perspectives are brought together, in an agile and inclusive way, to invest for a better future.
Within the four priority areas in our framework we will sustain our attention on addressing any imbalance in our workforce, where our data tells us this exists. Our current focus is on achieving better gender and ethnic minority balance through our company and on opening up routes for those from a variety of backgrounds to join our industry.
Race at Work Charter
In October 2018, we were proud to become one of the founding signatories of the UK's Race at Work Charter demonstrating our commitment to making a difference.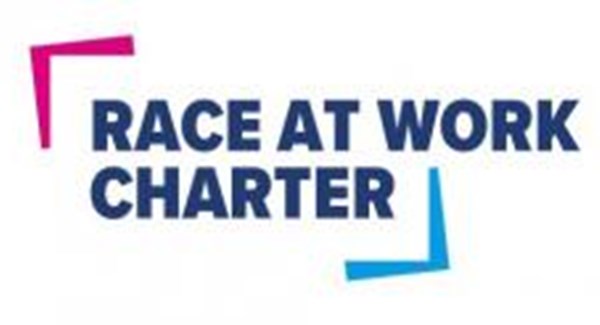 Ethnicity targets
We believe that what gets measured gets done and have been building our ethnicity data in order to enable us to set broader diversity targets. Through our targets we commit to ensuring that diversity in the broadest sense informs decision making. We are setting our first target for ethnicity at Board level, building on the recommendation of the Sir John Parker Review (2017) to have one director of colour by 2021, a recommendation which we have met since 2019. We will continue to build diversity data voluntarily shared by colleagues to provide a firm baseline for ongoing action on ethnicity, as well as on all aspects of diversity. Our targets are shared goals across our global locations and are applied in context through local action plans owned by each executive leader. Find out more about our diversity targets.
Our Progress
We set our first ethnicity plan at the end of 2018, which helped us take steps to increase ethnic minority representation in our organisation but we know there is much more to do. Through 2019/20, we are pleased to have made progress against a number of different areas, driving better ethnic minority representation and inclusion:
As part of our commitment to the UK Government's Race at Work Charter, over 400 of our people joined sessions to learn about the experiences of ethnic minority colleagues in 2019, hosted by our ethnic minority and multiculturalism employee network, Unity. We created a conversation guide 'Talk about Race in the Workplace' to help stimulate open conversations about race and provide practical examples of changes colleagues can make.
We were pleased to be included in the year one report in 2019, as one of the initial signatories to the UK Government's Race at Work Charter, for the early progress we have made in developing our leaders' capability to achieve an inclusive culture for minority ethnic colleagues.
In the Americas, we partner with Gateway to Leadership Foundation and in the UK with Sponsors for Educational Opportunity to provide financial sector career opportunities for aspiring minority students and provide them with workforce readiness training. You can read this case study in our diversity and inclusion report.
Data from our 2019 intakes to early careers programmes shows increased ethnic minority representation. Over 30% of the cohorts joining our UK internship and qualification blind school leaver programmes identify as minority ethnic.
We also focused in 2019 on establishing consistent ways to understand the diversity of our colleagues and built our systems to collect ethnicity information.
Next Steps
Through analysis of our workforce, and working with our employee networks and regional inclusion forums, we have identified specific actions to continue to move towards the outcomes we want to achieve. These include:
Establish reverse mentoring to continue to create opportunities for leaders to hear experiences of ethnic minority colleagues
Continue to build our people system's capability to collect data and drive voluntary diversity data disclosure to better understand our global ethnicity profile and enable reporting.
Continue to work with a range of UK and USA partnerships (SEO, Career Ready, Bright Network, Inroads, Gateway to Leadership Foundation) to attract ethnic minority talent.